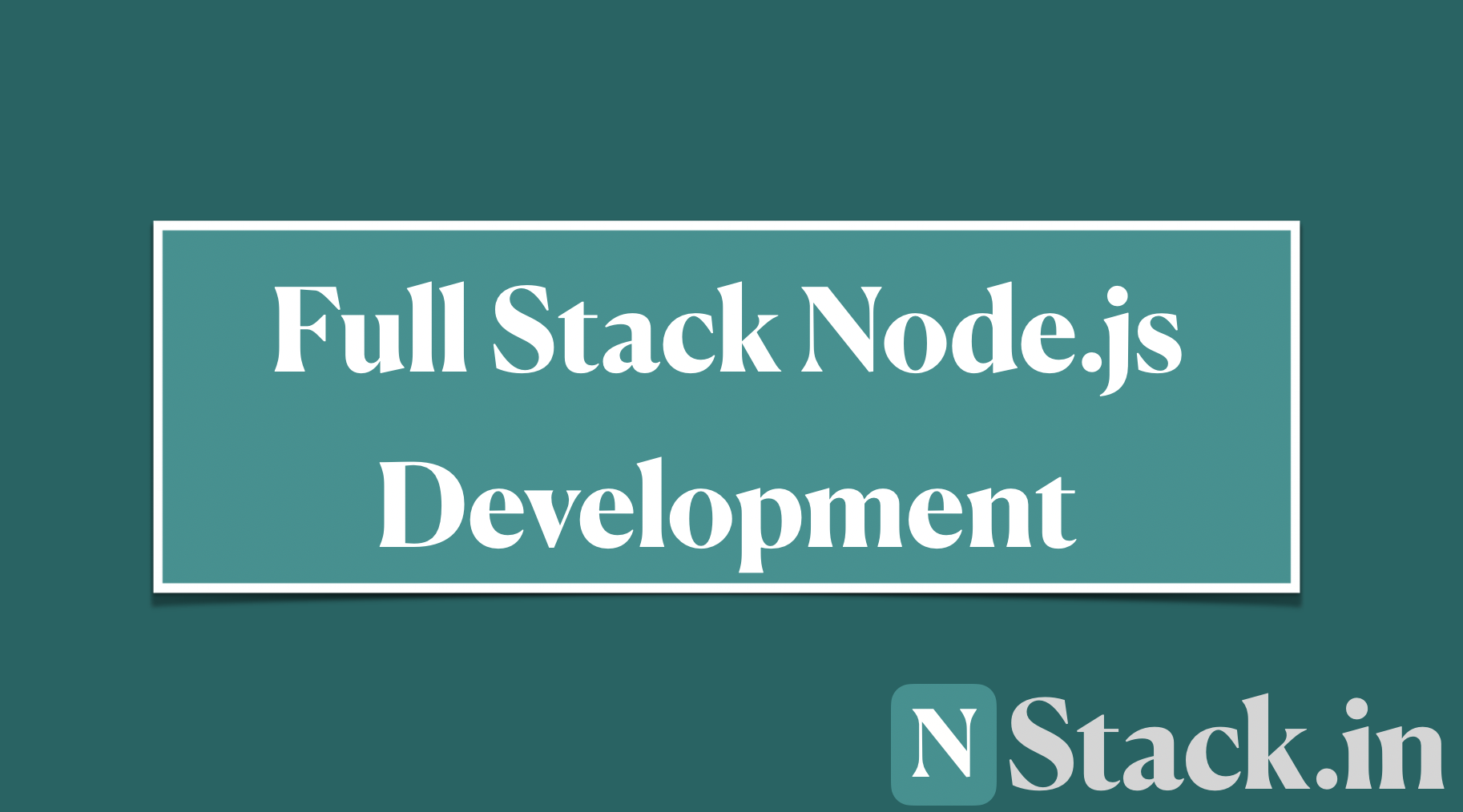 Event Start Date : 15 Sep 2020
---
Node.js Full Stack Development
This is 20 hours Live course where you will learn about building a Full Stack Node.js application. There will some questions in your mind and let me answer some questions.
If you are looking for a career in node.js or want to learn node.js then you should enroll in this course.
Pre-requisites #
I hope you all are familiar with HTML and basic javascript. If you are not then you should learn that before registering in this course.
Knowledge of Bootstrap will be benefited, if you don't have then also it's fine.
As I am going to use a small portion of the Bootstrap, so I will be explaining to you that while using it. It's super easy and it's a must-know CSS framework for frontend developers.
How to enroll in this course? #
We will start the enrollment in this course from 7th of September 2020. We will give a 25% discount to all pre-registration intrusted students/learners.
Fill this form and we will provide you 25% discount coupon code(promo code).
Form Direct link: Click me to open the form
You can connect with us on Facebook or Twitter. We will be sharing all our updates there.
Course Outline #
Module 1 - Introduction
Module 2 - Templating
Module 3 - Database
Module 4 - Authentication
Module 4 - Final Project
Bonus
You can download the detailed course outline by click on the Course Outline button below
Event Details #
The actual Enrollment Fee is ₹ 714.00 but we are giving discount of 25% until 7th September 2020.
Fill this form and we will provide you a 25% discount coupon code.
Direct Link to the form : Click me to open the form
The event is going to be hosted online. Enrollment Fee is very less But the fee will be increased with time. If you are interested in the course and thinking for enrollment then do it right now.
The price is very low and you will be learning live which you can ask whatever you want to ask. You will get an instant answer to all your questions.
FAQs #
Q1. Should I go with this course?
Ans. If you are interested in web development then you should.
Q2. What will be course guidelines?
Ans. I have mentions the course guidelines below and you should take a look there before registering for the course.
Q3. How many hours I will be taught in one day?
Ans. At least 3 hours and at max 4 hours.
Q4. Does this continue 3/4 hours class?
Ans. No will take at least 1 and at most 2 breaks every day.
Q5. Will I get a refund I change my mind later?
Ans. Yes, but you can ask for a refund but it will cost you 10% of the actual enrolment fee.
Q6. Will I get an instant refund?
Ans. You will probably get a refund in the next 4 working days.
Q7. Can I transfer my ticket?
Ans. No, we will not transfer at our end but you can do that at your end.
---
Thank you
See you in the course